Mention these Clear Chimney coupons at the time of your appointment. Please share with your friends to receive referral dollars for you!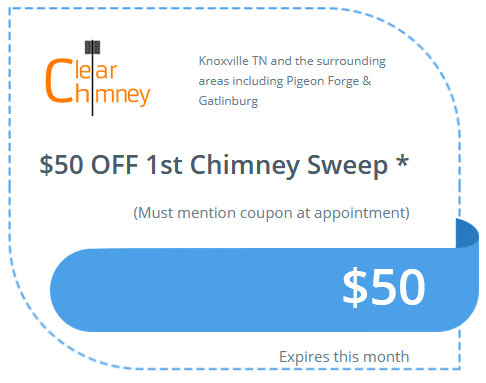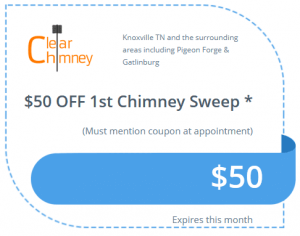 We know maintaining a home can be expensive.  It is critical that the chimney and fireplace box is kept clean and inspected at least yearly.  The flue and the chimney cap also need attention for creosote build up.  To help you out with this required maintenance, we are offering this coupons.  Start with the new customer coupon for your home.
For each family, friend or neighbor you refer to us, we will give you a $25 gift card as a thank you.  Make sure the other person tells us up front you referred them.  Better yet, give us a call and tell us the other person's name and phone number.  We will contact them on your behalf and send you the gift card after we complete their service.
This is our way of saying thank you for supporting our locally owned, family business here in east Tennessee in a around the Knoxville TN area.  As always, you can check our references on Google here.